Name: An Nguyen
Country: Vietnam
Major: Applied Physical Sciences
An is a Physical Sciences major with plans to attend UCLA or UCSD and become a doctor or pharmacist.
He is a member of the Honors Transfer Program, the honor society Phi Theta Kapa, and the Peer Friendship Program. An also works in the ISC and the STEM Center. He describes the ISC as a place that allows him to meet other international students and his job as a tutor in the STEM Center ensures he stays on top of his studies. He appreciates both the ISC and STEM Center as they allow him to improve both socially and academically.

An advises new students to "get good use of available services to have a better college experience and better transfer opportunity."

ISC Activities
Halloween is a special time of year in the U.S. It is a time when we celebrate the spookier side of life by decorating our homes with witches and ghouls, wear elaborate costumes, and visit haunted houses for a good scare. In the ISC, we host a Halloween Party with a scary movie marathon, food, and games. This year we have a special new edition known as "Box Battle", which allows students to tap into their ingenuity and create something unique from our supply of cardboard and then break it all apart again. We expect to see everyone there. Also, don't forget your costume! We have a selection of costumes available for current ISC students to borrow over the Holiday weekend.
Student Resources - Writing Center
Citrus College has many resources dedicated to student success. The writing center is open to all Citrus College students and promotes success in completing assignments accurately and on time. Writing center staff provide guidance in a casual and comfortable space for students to improve their skills and, as a result, produce better results on assignments. Furthermore, services are not limited to correcting writing errors in essays. The writing Center also teaches strategies for note taking, reading comprehension, and composing lab reports. Located in the Learning Center, the Writing Center is a must visit office. Best of all, it's free!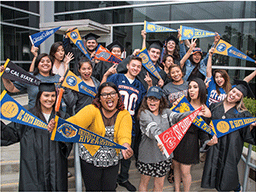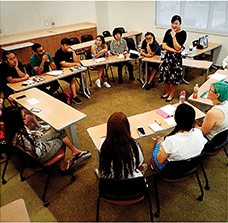 Are You Prepared to Transfer?
It's that time of year again. Fall 2019 applicants for transfer to UC or CSU schools need to begin choosing their next school. For CSU schools, students can apply now through March 31, 2019. For UC schools, students must apply by November 30, 2018. Don't put it off! The Transfer Center hosts many workshops to help students transfer. Visit the Transfer Center on the second floor of the Student Services Building for planning and assistance in managing your future today.