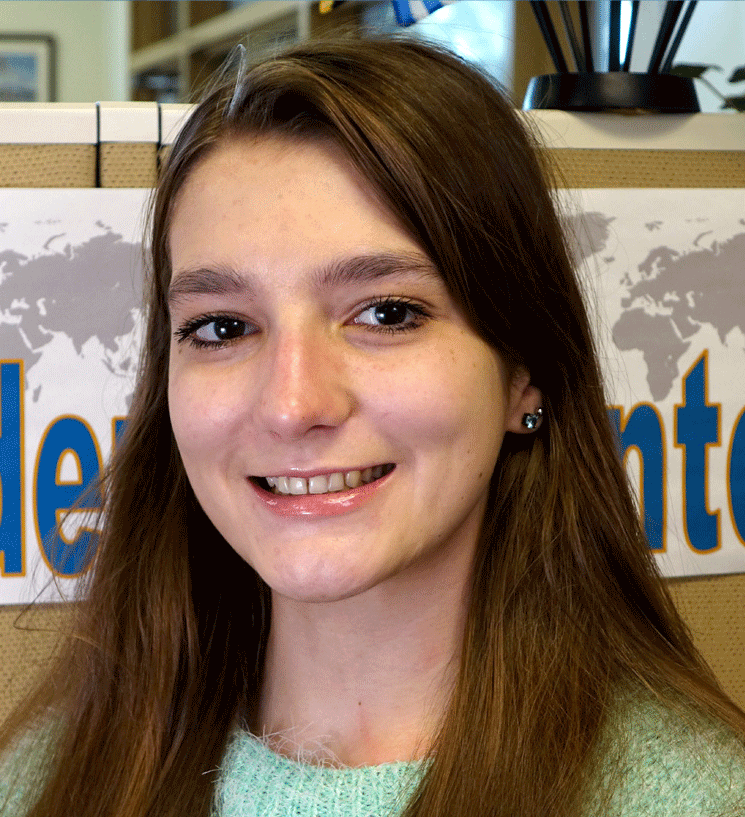 Name: Sammy Iglesias Fernandes
Country: Brazil
Major: Journalism
Sammy is a writer, a journalist to be exact. She writes for the school newspaper, tutors in the writing center, and works with us in the ISC. She is busy, but that's a good thing. "Make every single moment worth it," she proclaims. Sammy certainly lives by those words.

She came to Citrus College after studying ESL at University of La Verne. Citrus College stood out as it was affordable, nearby, and she felt she could focus on her studies best with us. Sammy plans to transfer to CSU Northridge next semester. The ISC wishes her the best of luck in her bright future.

In response to her feelings about Citrus College, she says, "I wish I could stay longer. I will miss Citrus, the people, and everything I passed through here."














ISC Activities
The ISC would like to welcome all the new students for the Spring term. This month the ISC held the Spring Orientation for new students. Orientation was a huge success. The room was so full, we had to bring in chairs from other rooms and still were not able to seat everyone in attendance. We in the ISC applaud our new students in their dedication to starting their college experience with us. We also raffled off four tickets to Starline Tours Hollywood Hop-on Hop-off bus tour. We hope our two winners An Nguyen and Shuton Zhou and their guests have a great time exploring Hollywood!
Superbowl Party
Rain flooded the streets of the Los Angeles sprawl over the weekend, but that did not stop the ISC from coming together to cheer on the LA Rams in Superbowl LIII. Soggy and filled with anticipation, we watched the game progress on the big screen in the ISC lounge. Some came for the game, some for the commercials, and others still for the experience. No matter the reason, we all enjoyed Rams and Patriot themed snacks and treats, tossed around a football, and embraced the Superbowl spirit. Todd Gurley did not lead the Rams to victory this year and the rainy weather surely matched the mood of LA residents, but we had an amazing time practicing this exclusively American tradition with our students.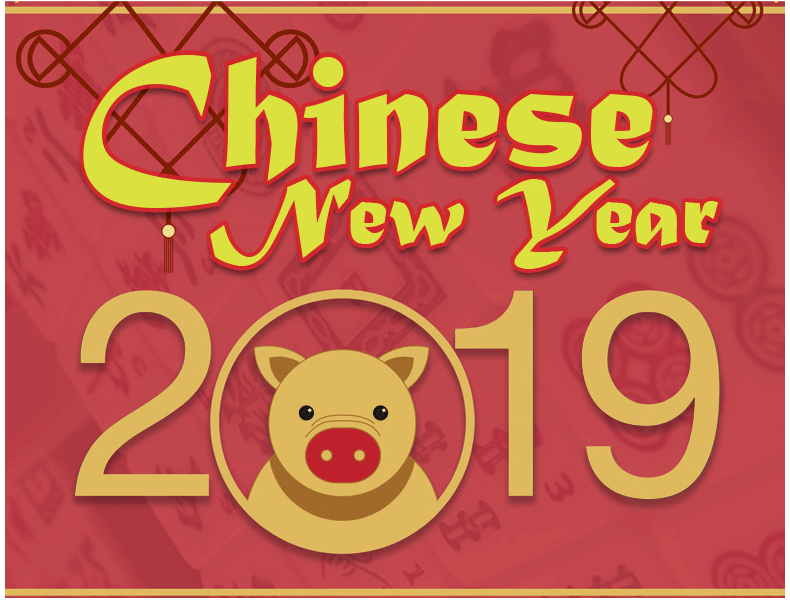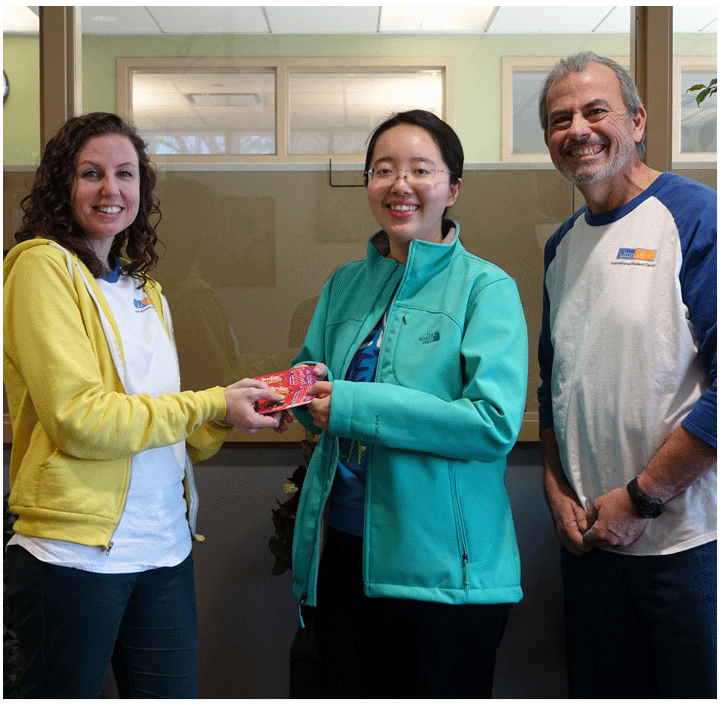 Year of the Pig
This month we transitioned into the year of the pig. The twelfth and final animal of the Chinese zodiac rotation. The ISC held a celebration including mooncakes, decoration, and mahjong for all.

The pig is a symbol of fortune and attracts success. That's good news for all incoming ISC students. You are all starting on a good year and we know you will all be successful.