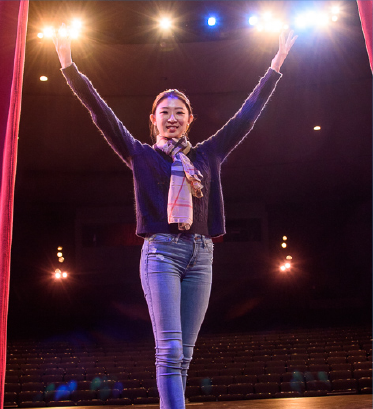 Name: Mana Sakurai
Country: Japan
Major: Musical Theatre
Mana came to Citrus College for it's great performing arts reputation. She is a performer and Citrus College has provided her with the instruction as well as opportunity to utilize her knowledge and skills in many performances during her time studying with us.

She specifically notes the performing arts professors and their dedication to students and their careers as a reason she is happy to be here.

After Citrus College, Mana plans to audition for musical theatre performances in California as well as New York.
ISC Activities
This October was full of great events including Fright Fest at Six Flags Magic Mount and the ISC Halloween party. At the Halloween Party, we enjoyed many festivities including movies, games, food, and a concert performed by a group of our visual and performing arts students. They provided fantastic entertainment while displaying their skills to our packed lounge.
This month also kicks off the holiday season! We have many great things planned for ISC students to feel the holiday spirit this season. In November, we are having our Thanksgiving Pie Party. And, soon after, the ISC Holiday Party kicks off the Holiday Break with a holiday feast and karaoke! The end of 2019 is looking bright for all ISC students!
Night of Music in Film
A Night of Music from Film is a massive multimedia event featuring dozens of Citrus College students, including a few ISC students. The show consists of Citrus College's 60-piece Sierra Winds Symphony and soloists. It is an inspiring night of reliving the most memorable moments from film coupled with their iconic scores performed in perfect harmony by our student musicians. We are proud to have this show at Citrus College. This yearly production is always a fantastic, inspiring show displaying the intertwined and inseparable connection between music and film.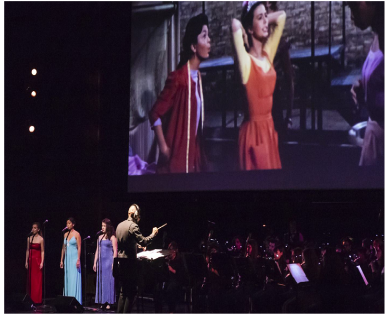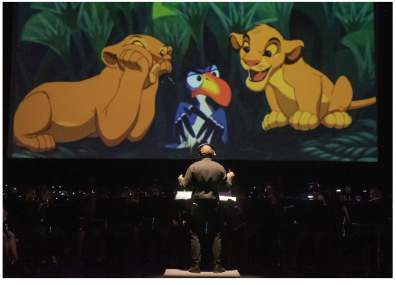 ISC Students Featured in Upcoming Citrus College Performance
Coming up in November, we have some big performances featuring our wonderful ISC students. Fast approaching on November 8th, we have "The Amish Project" featuring our very own Manami Kurakake. That same week, Citrus College is putting on its Fall Dance Concert featuring many ISC students in this imaginative night of dance. Discover the elegance and emotion of ballet, jazz, and contemporary choreography organized by our talented faculty. Get your tickets today and experience the excellent productions of Citrus College's very own Visual and Performing Arts department. See all upcoming productions at citrusarts.org.