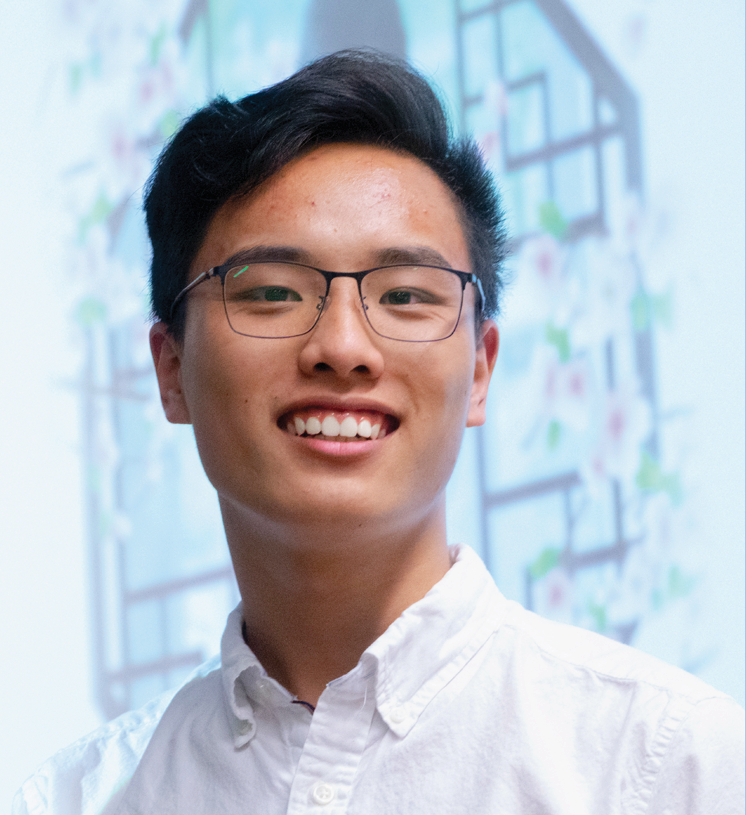 Name: Tianhui (Sky) Qian
Country: China
Major: General Studies
Sky came to us at the recommendation of a friend and decided the available resources and helpful staff made Citrus College the right choice. When asked, Sky noted that Citrus College and the ISC has been critical in his ability to adapt to life in the U.S. Upon completion of his degree at Citrus College, Sky will transfer to University of California Irvine.

During his time at Citrus College, Sky has been involved in more than classes. He also founded the Chinese Student and Scholar Association (CSSA). This Fall, he got to work organizing one of the campus' largest student populations into an active club. With the guidance of ISC Director, Mr. Coe, Sky and six of his peers grew the CSSA from the original seven to nearly 200 members. Sky is a great example of ISC student initiative and we are proud to have him at Citrus College.
ISC Activities
The Holiday Season is finally here! It's time to put up the tree and hang garland as the scent of pine needles and cinnamon waft through the air. In the ISC, we embrace this time of year in high spirits, which culminate during our ISC Holiday Party every December. This year, we will have a wonderful holiday feast, complete with a turkey, holiday ham, and all the fixings. We will also share the joy of the season with holiday themed karaoke in the fully decorated ISC lounge. This month is also Fall Finals! We wish you all luck in your exams and a wonderful winter break to follow. Please remember that campus will be closed starting December 21 and will reopen January 2, 2020. If you need anything before January 2, 2020, please make sure you visit the ISC by Friday, December 20! We love the holidays and wish you all a wonderful holiday season!
Citrus College Honored for Transfer Degree Success
For the fourth consecutive year, the Campaign for College Opportunity has named Citrus College a Champion of Higher Education for Excellence in Transfer. Thousands of transfer degrees have been awarded since California's Associate Degrees for Transfer (ADTs) were implemented in 2012. During the 2018-2019 academic year, the college awarded 964 ADTs. Citrus College was one of only 12 community colleges honored during the Celebration last month. The college awarded 39 transfer degrees in 2012. We now offer 25 different transfer degrees, and the number of students earning these degrees has increased by nearly 2,500%. The progress has been astounding!"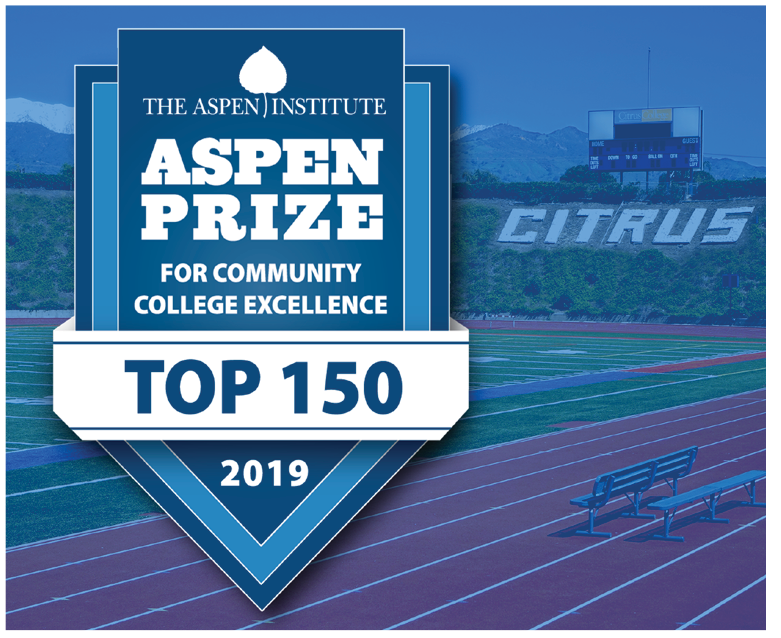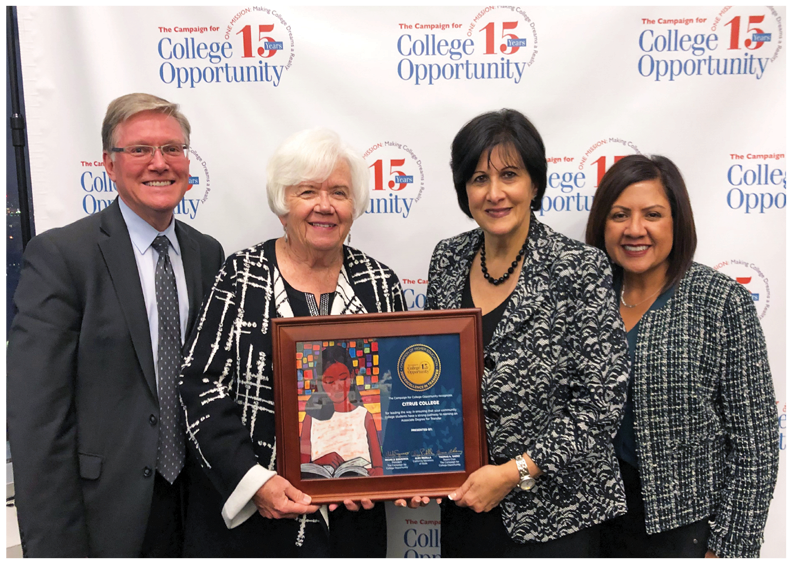 Citrus College to Compete for Prestigious $1 Million Aspen Prize
Citrus College was named one of the top 150 community colleges in the U.S. by the Aspen Institute. It will now compete for the prestigious $1 million Aspen Prize. The prize is the nation's signature recognition among community colleges and recognizes institutions that are exceptional in four areas: student learning, degree completion, employment, and access for underprivileged students. Citrus College was selected from more than 1,000 public colleges. This is the fourth consecutive invitation Citrus College has received. The winner of the Aspen Prize for Excellence will be selected in 2021. Wish us luck!