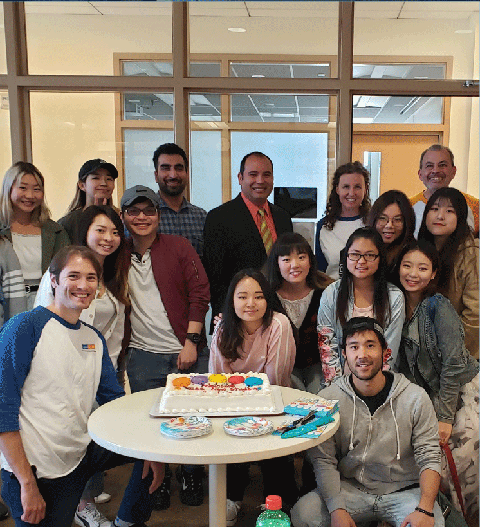 Name: ISC Student Workers
Country: Many Countries
Major: Various Majors

The ISC student workers have stepped up during the campus closure. They have continued to assist us daily in managing the incoming questions and concerns of all our ISC students. While their wonderful assistance is nothing new, no one was sure how the campus closure would affect the functions of our office and services.

As a result, many students were and are concerned about this semester, but our student workers never faltered and have stuck with us, working remote and in various capacities to ensure that students can get the services and information they need to continue their studies safely and on-time in the U.S.

The ISC thanks all of you for your excellent service and dedication to Citrus college.

ISC Activities
Given the situation world-wide and its potential effect in our own community, Citrus College, as per state guidelines, has to closed campus to students and employees until June 2020. As a result, all courses have been moved online and all services are now performed remotely.
We know this isn't the easiest situation, but we are proud of how well everyone is adjusting and contributing to make this as painless as possible. The good news is that the ISC is still here for you. To contact us, please call our remote line at 909-929-1746 or email us at isc@citruscollge.edu and we will assist you from our remote locations.

Stay Connected
It's important to stay connected while we are all distancing ourselves due to COVID-19. The Citrus Mobile app is a great way to stay up-to-date on Citrus College events and news, make your concerns heard, or just chat with other students having the same experiences.
Aside from the Citrus Mobile app, people are finding other creative ways to stay together while apart. On the more tech heavy end, utilizing virtual reality spaces can transport users to different worlds with their friends without ever leaving their room. Apps like House Party can help you see everyone via video chat while also playing timeless games like heads up and pictionary. Others still are using Discord servers to engage in voice and text chat with friends while streaming YouTube or Netflix together. There are many options available, please stay connected and let's get through this together.

Stories from COVID-19
In this trying time, we reached out to students for their honest experiences. In response, we heard from Yo Shinomiya, one of our Japanese students.
"In the chaotic situation due to COVID-19, it was difficult to be productive and I couldn't avoid having fear for an unknown virus in a foreign country. After two weeks passed, I finally adjust to the circumstances. Waking up early and exercise helps me to be positive. I learned that nothing is more important than keeping in touch with my friends and family. Talking about my anxiety reduced my stress, and it helped me to focus on my everyday life while social distancing. Since this is my last semester in the states, I am so sad that I cannot say goodbye to my friends in person, but I feel this term was a good opportunity to focus on myself."