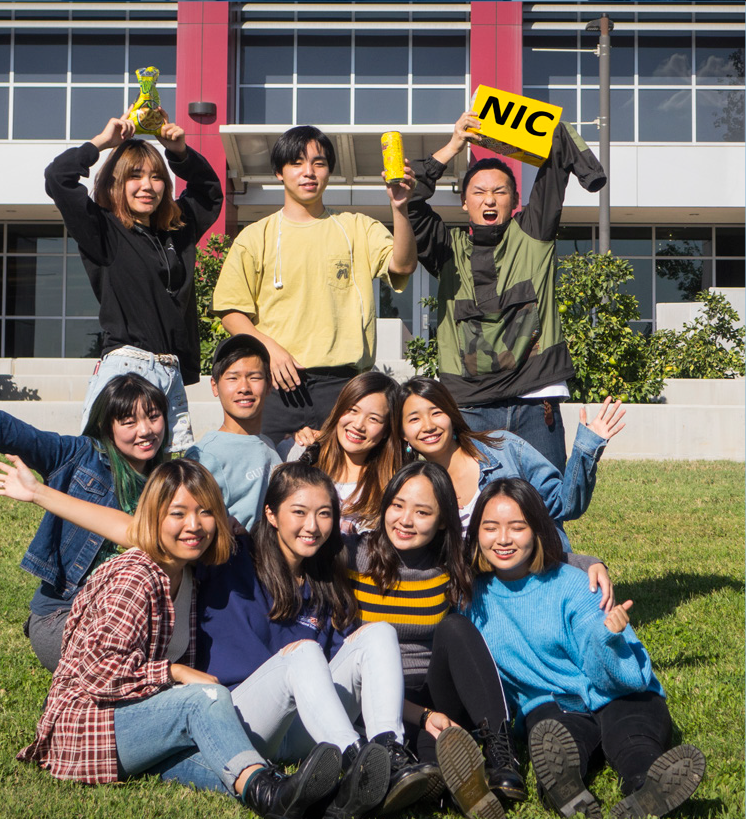 Name: NIC Students
Country: Japan
Major: Various Majors
June is the month we welcome new NIC students coming in from Japan. This year is no different. However, unique to this year, the NIC students will be joining us digitally while remaining in Japan until the campus closure is lifted.

It is no surprise that our friends at NIC remain dedicated to their education. We have received students from NIC every summer for over ten years and this June is no different.

We just want you to know that we are here to assist with any of your questions or concerns. Welcome to Citrus College!
ISC Virtual Meet-Up
The spread of COVID-19 has changed a lot of things this year. However, one thing it hasn't changed is our commitment to our current and future students. The ISC remains dedicated to your education and providing the best experience possible from application to graduation.

As a result, we are hosting a virtual meet-up Thursday, June 4 at 7PM LA Time (PDT) to answer any questions you may have about Citrus College and studying in the USA. We encourage all to participate in this session just for you.

See details on the ISC Portal!
Fall is Online
In accordance with guidelines from the state of California, the Fall 2020 semester will be completely online this year as a result of preventing the spread of COVID-19. This decision has been made for the benefit of public health and safety. Citrus College is dedicated to the health and safety of its students and surrounding community and will continue to take every precaution to ensure that when we all are able to return to campus that students, staff, and the surrounding community can rest assured that their wellbeing is our top priority.

Fall registration begins July 6. Despite COVID-19 causing us to remain off campus, Citrus College still offers an excellent selection of courses.
Summer is is in the Air
On the bright side of things, summer is slowly returning to Southern California and bathing Citrus College and the surrounding area in warm sunny days. In addition, businesses and public spaces like beaches, parks, and hiking trails are slowly opening up once again. While state guided caution keeps Citrus College working and attending class remotely, the community is returning to its former glory and will soon be in full swing just in time for lazy beach days, summer evenings with friends, and mountainous hikes. Stay positive everyone! We will get back to our pre-COVID lives.