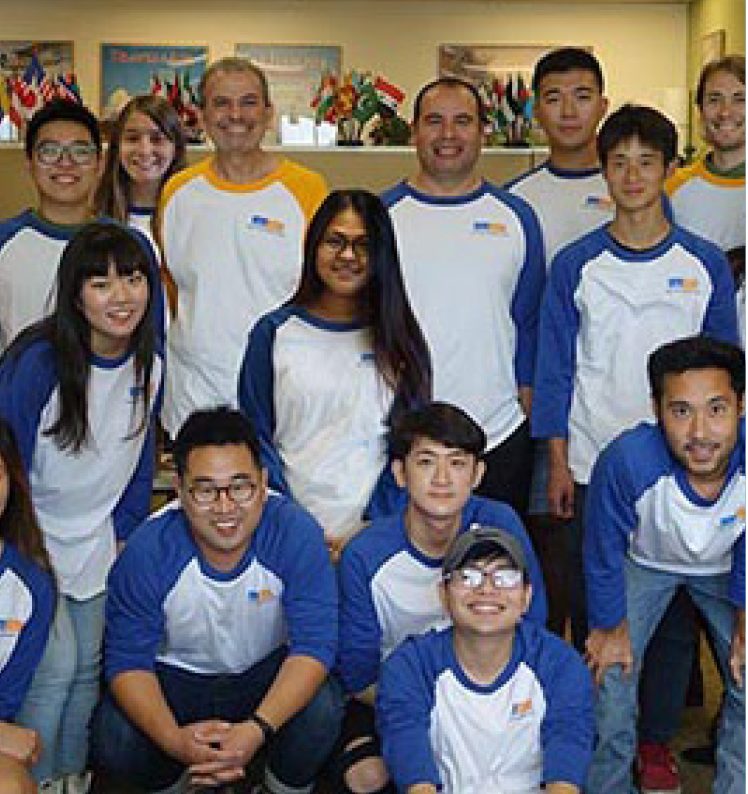 Name: ISC Students
Country: Various Countries
Major: Various Majors
I would like to take a moment to recognize all Citrus College ISC students. You are all brave and resilient and we admire your strength and dedication to your educational goals.

2020 has been one of the most challenging years in a very long time. However, you carry on through uncertainty and do so in a foreign place absent familiarity. For that we applaud you and your perseverance. Just know that Citrus College is here for you and will do everything we are able to, to protect your ability to reach your educational goals safely and on time.

Thank you and we cannot wait to see you all on campus again in the future.
ISC News
This month the ISC has a few things going on. On Thursday, July 23 at 7PM LA time, ISC Supervisor, Coe Lamoureux, and ISC Technician, Michael Aguilar, will be answering all of your questions at our Virtual Meet-Up. If you have any questions about Citrus College, applying as an international student, or you just want to get to know us, don't miss out on this opportunity.

In addition, ISC Technician, Mary Mincer, hosts a Conversation Corner / Q&A session for current ISC students and new applicants every Thursday at 5Pm LA time. If you have any questions or are just looking for something to stay connected to during these trying times, come talk to us.
Fall is Upon Us
The welcome warmth of summer may be here now, but the new Fall semester is rapidly approaching. COVID-19 presented new challenges for the Spring and Summer that disrupted the rhythm of our lives and studies. Fall will also be online due to the continued health risk to students, faculty, staff, and the wider community, but we are all becoming more comfortable in our remote roles and expect to see a more streamlined and smoother Fall online experience for students, faculty, and staff alike. In addition, the ISC is working with academic deans to offer online classes with live interaction at suitable hours for our students currently taking classes from Asia. We are very excited for the fall to begin and to continue to serve you in your educational journey.
SEVP Update News
Early this month, SEVP shocked us all with its update regarding international students. The news erupted in a shockwave throughout the entire United States education industry and prompted Citrus College domestic students to voice their displeasure with the government's decision and their support for their international peers. Many wrote letters to administration advocating for in person classes to ensure that international students would continue enrollment in our college. With that said, the ISC is excite to share with all our students that the guidelines within the update have since been put on pause for further review. That means that the information within the update will not affect ISC students at this time and possibly not at all depending on the decisions of the government.