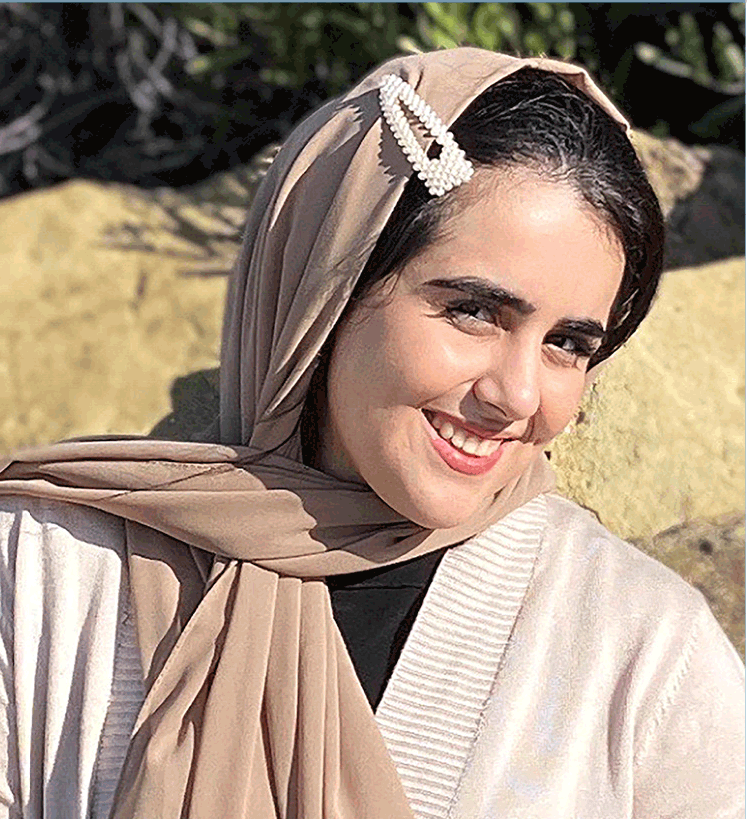 Name: Aida Aryan
Country: USA
Major: TBA
Aida is a concurrent enrollment student attending Citrus College classes while in her senior year of high school. She immigrated to the U.S. from the Middle East as a young child, which presented its own unique challenges to overcome in order to thrive in her new environment.

Her experiences sparked a passion to help and support international students through programs and support groups. She is currently the VP of the Peer Friendship Program PTK. We are proud to collaborate with Aida and to have her on campus in the future when she begins her college journey with Citrus College.

Conversation Corner
The ISC Conversation Corner hosted by ISC Technician, Mary Mincer, has been a huge success and will continue heading into the Fall 2020 semester. The Conversation Corner is a place to meet, talk, and field questions with one of the ISC's best.
All are welcome. Current ISC students as well as future students are encouraged to participate. Conversation Corner is scheduled every Thursday at 5PM LA time. If you have any questions or are just looking for something to stay connected to during these trying times, come talk to us.

See the ISC Portal for details!
Fall 2020 is Here
The 2020 Fall semester is rapidly approaching. Citrus College will conduct classes online during the Fall semester. There has been concern that ISC students studying online may lose their status due to the online courses, but that is not the case. All continuing students enrolled in at least 12 units will be able to remain in the US this Fall.

Classes start on the 22nd of August. There are still many open classes. If you have not registered yet, now is the time. In addition, the August 6 and 20 Drop for Non-Payment deadlines have been cancelled. Keep that in mind and please enjoy the remainder of summer!
Fall Orientation August 20
The ISC new student orientation is August 20 at 5PM. If Fall 2020 is your first semester, be sure not to miss it. ISC staff, Coe, Mary, and Michael will explain everything you need to know to start your journey as a Citrus College ISC student. We will go over fundamentals such as what to expect as a Citrus College ISC student, rules for you to stay in status as ISC students and properly maintain your visa, services available to you and where to find them, and much more. ISC Orientation is mandatory for all new ISC students for Fall 2020. We look forward to seeing you all there. See the ISC Portal for the virtual meeting link.