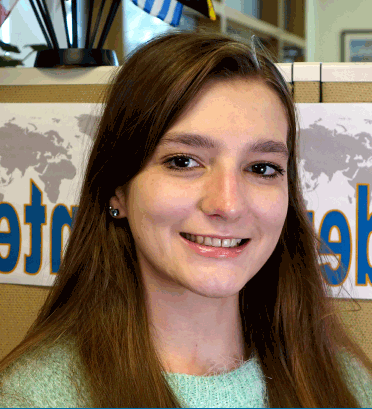 Name: Sammy Iglesia
Country: Brazil
Major: Journalism
Sammy is a Citrus College Alumna and valued former student worker in the ISC. We are putting the spotlight on her this month as she has made a return to our cause in the form of assisting us with a virtual fair, which included Brazil.

We are so proud of Sammy and her accomplishments as an Alumna. She transferred to CSUN with plans to graduate this Spring. In addition, she was the recipient of a scholarship covering her tuition at CSUN this year. Congratulations Sammy! We are so proud that you started your journey in the U.S. with Citrus College.
Getting Settled in Online Courses
Fall 2020 is the second semester of online only classes for Citrus College. While Spring 2020 may have been an abrupt introduction to online teaching and learning for most, Fall has proven to be a more comfortable experience for all as Citrus College works hard to continue to improve online experiences and services for our students. We know this is a challenge for many and we are so grateful to all of you who have hung in there with us as we all go through this unprecedented experience together. We are also so happy to be receiving positive feedback from students regarding a smoother experience this Fall.


Virtual Halloween With the ISC
Halloween is approaching soon and the ISC hasn't forgotten. We will be holding a virtual event over Zoom and Discord in order to bring the ISC community together for this fantastic holiday. Carve up a jack-o-lantern and don't forget your costume as we meet virtually on October 29th at 7pm Pacific Time for some Halloween festivities. See the ISC Portal for details and see you there!




EducationUSA Virtual Fair
Last Month, the ISC participated in the first EducationUSA virtual fair on their new platform. The virtual fair took place in North, Central, and South America, as well as the Caribbean. We were so excited to welcome so many students to our virtual booth and had a blast getting to know all of you!
EdcuationUSA provided a flawless experience on their new platform and some old friends and former ISC student workers, Sammy Iglesia and Rosina Di Stefano, came to our aid to help us chat with students and translate. It was a fantastic event. Thank you to everyone who made it possible!