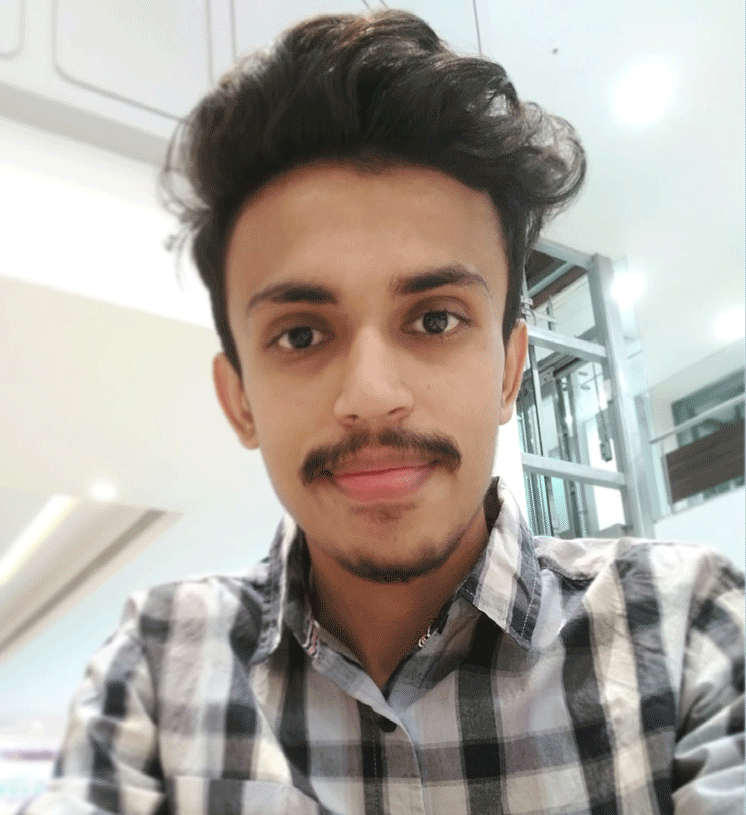 Name: Sagar Rupapara
Country: India
Major: Mechanical Engineering
Sagar is a brand-new student at Citrus College and a recipient of the ISC Scholarship for Spring 2021. At first, he was apprehensive to the idea of studying online from outside the U.S. He had never experienced online learning before and had concerns. However, he is now thriving in his courses.

He chose Citrus College to follow his engineering passions and plans to pursue a graduate degree. Sagar also noted that support of the Citrus College staff was important in his success. When asked what tips he had for other students, he noted, "Express concerns and ask for help."

That is excellent advice!
ISC News
Do you miss campus as much as we do?
Are you new to Citrus College and have not seen the campus yet?

Check out the new, updated virtual 360 tour and explore campus from the comfort of your home. The new tour includes high detailed 360 images and non-linear navigation. See more of campus and see it on your terms. Don't forget to click on the information bubbles and learn all about the different offices and buildings on campus. Check out the new tour today!





The ISC Has a New Look

It's a new year and the ISC has a new look! We've updated the ISC Portal with a new layout. The new design is built to be more user friendly and allow you hassle-free access to everything the ISC has to offer. The new layout offers more navigation options to the most important areas of the ISC Portal using icons you are already familiar with from WingSpan. You may have also noticed Hootie, the Citrus College chatbot, is now on the ISC Portal too. Hootie can answer most questions you may have when ISC staff are not available. See the new ISC Portal today!

Citrus College Business Meetup
Are you interested in business or already a business major? This month, Citrus College is hosting a business themed virtual meetup. Join Citrus College business professors and your business student peers at the mix and mingle meetup. The event will be held Wednesday, March 17 at 5:30 pm. Register early for a chance to win a pair of Google Pixel Buds!

Don't wait, register now! https://bit.ly/3syx9EC

You can also join the zoom event on the day.
https://cccconfer.zoom.us/j/95107245983