Applications and Study Options
Initial or Change of Status I-20 Application

If you are not currently studying at a college or university, applying from a school outside the U.S. or changing your status to F-1.
Transfer I-20 Application

If you are applying from a school inside the U.S. and transferring your I-20. This can be from any US school: high school, college, or language school.

If you want to keep your I-20 at another school and only want to take one or two classes at Citrus College, or you have an F-2 visa and want to study part-time.

Application to Return after OPT (Citrus Students ONLY)

If you have completed your OPT (Optional Practical Training), after completing a Program of Study with Citrus College, and wish to complete a new Program of Study before either returning home or continuing onto the Bachelor Degree level or beyond, choose this application. If you are completing OPT at another school, and wish to transfer to Citrus College afterwards, choose the "Transfer International (F-1 Visa) Application" listed above instead.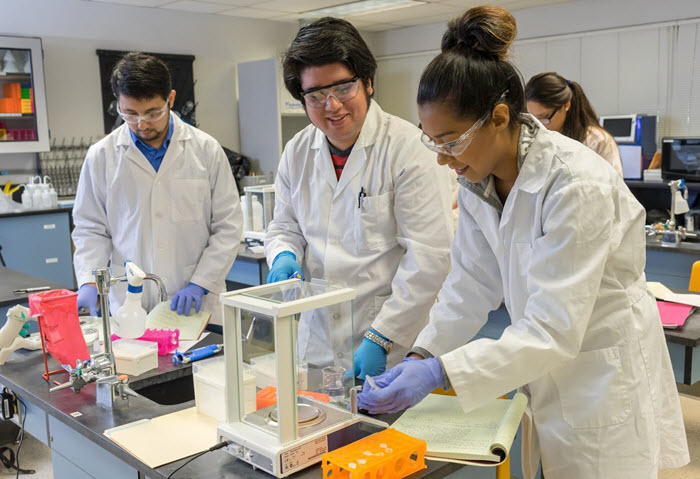 College/Academic Program
The College/Academic Program Option is available to students who meet the program English proficiency (Minimum TOEFL 450/45, IELTS 5.0, two years of high school in the US, official US college transcripts with a passed Academic English course, FLS Level 14 [Formerly 7b], ELS Level 109, IKEN Grade 2, Kaplan Higher Intermediate Level, Pearson 39, ITEP 3.5 or Cambridge FCE). Proof of English proficiency is NOT required for Intensive English Option (ESL) applicants. The ISC also has agreements with local language schools for transfer students who have passed their language programs.
In the College/Academic Program, you can choose from close to
19 transfer degrees
with guaranteed admissions to the
California State University System
,
32 other associate degrees
, and
43 certificate programs
. These university-level programs prepare you to complete your bachelor's degree at four-year universities in California.
Along with university-level classes, students enrolled in the College/Academic Program can select from a variety of English-as-a-Second-Language (ESL) classes, allowing you to enhance your English skills in conversation, reading and writing while you earn college credit.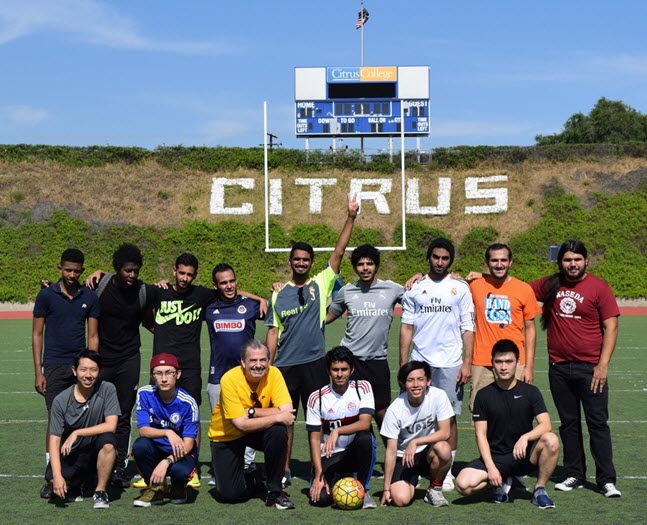 Intensive ESL Option
The
Intensive ESL Option
is designed for students who have either scored too low on an approved English proficiency test or who have not taken an English proficiency test. This option will help you learn English or improve your English skills in order to complete college work. The Intensive ESL Option is a one or two semester immersion program in English language and daily living skills that prepares you to take either the TOEFL or start the College Program Option at Citrus College. Students who successfully complete the Intensive ESL Program by passing Level Five (5) may enter the regular academic program without submitting another application.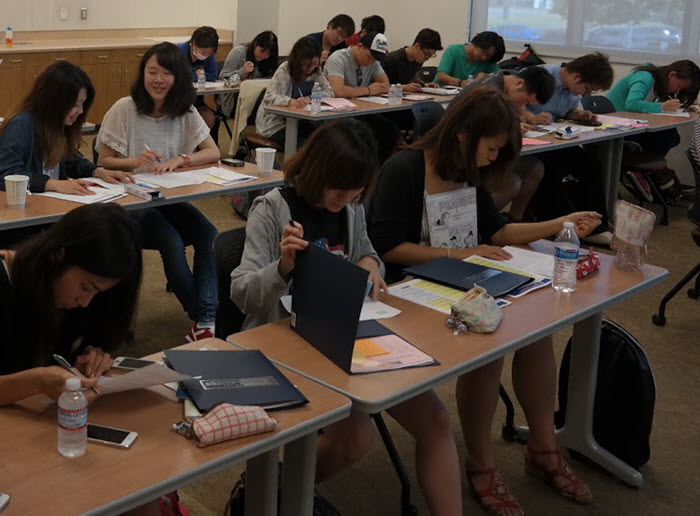 Part-Time Enrollment for Current F-1 Students at Other Schools or F-2 Students
This option is for current students who want to keep their I-20 at their current schools, but need to take one or two classes at Citrus College concurrently, or they are on an F-2 Visa.