Transfer Options
Citrus College offers the first two years of a university education. Counselors and advisors are available to help you plan your transfer program, and the
Transfer Center
counselors can assist you in choosing and applying to the university that is right for you.
University education in the United States requires students to take a variety of introductory "general education" courses in several fields, including language and critical thinking, natural sciences, cultural studies, and social and behavioral sciences.
At Citrus College, you are able to complete general education courses, as well as courses required for your major to transfer to a university to complete your bachelor's degree.
By choosing to complete your transfer program at Citrus College, you will receive a high quality education at a very low cost.
You will also have the advantage to transfer to a prestigious university, due to already having U.S. college credits and a high grade point average. The admissions rate of international students from Citrus College to the University of California for Fall 2021 year was 88% and the college consistently ranks in the top 10 among all California Community Colleges for international admissions to the University of California for 2-year colleges with at least 50 applicants.

Citrus College offers 32
Associate Degree for Transfer (ADT)
, a type of associate degree with
guaranteed admission to the California State University
ADTs include majors in fields such as Business Administration, Computer Science, Music, and Physics.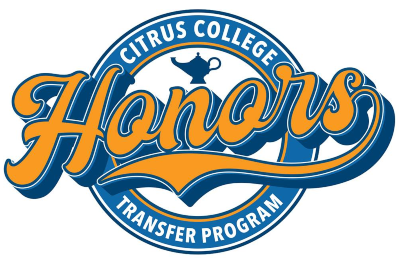 For highly motivated students, the college's
Honor's Transfer Program
provides an opportunity to participate in an enriched academic environment that promotes close interaction with outstanding faculty and other honors students. The program's membership in the UCLA Transfer Alliance Program increases the likelihood of a successful transfer application to UCLA and program agreements with other colleges and universities provide priority processing on transfer applications, as well as other benefits.

If you currently desire to transfer in to Citrus College from another US high school, language school, college, or university with a valid I-20, you can submit a Transfer Application to request to start the transfer process.
Top Transfer Institutions: