Events
2022 ISC Nature Walk is this May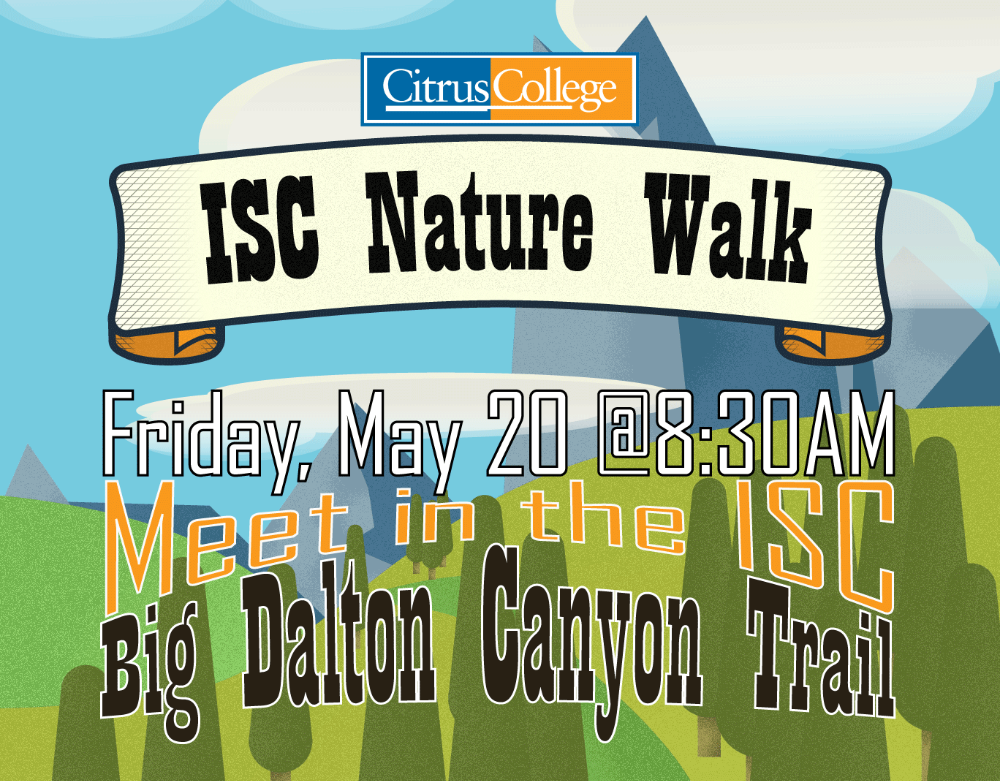 Friday, May 20 at 8:30am the ISC is hosting a nature walk at Big Dalton Canyon Trail
in Glendora. Join us for a wonderful morning of hiking. Bring clothes for both hot and
cold weather as the morning will likely be chilly and the afternoon should warm up.
Don't forget your water bottle! Water is essential on a nature walk.
Water bottles will not be provided. Bring your bottle with and make sure it's full!
---
Visit our
Facebook
Page for more information!