March 2022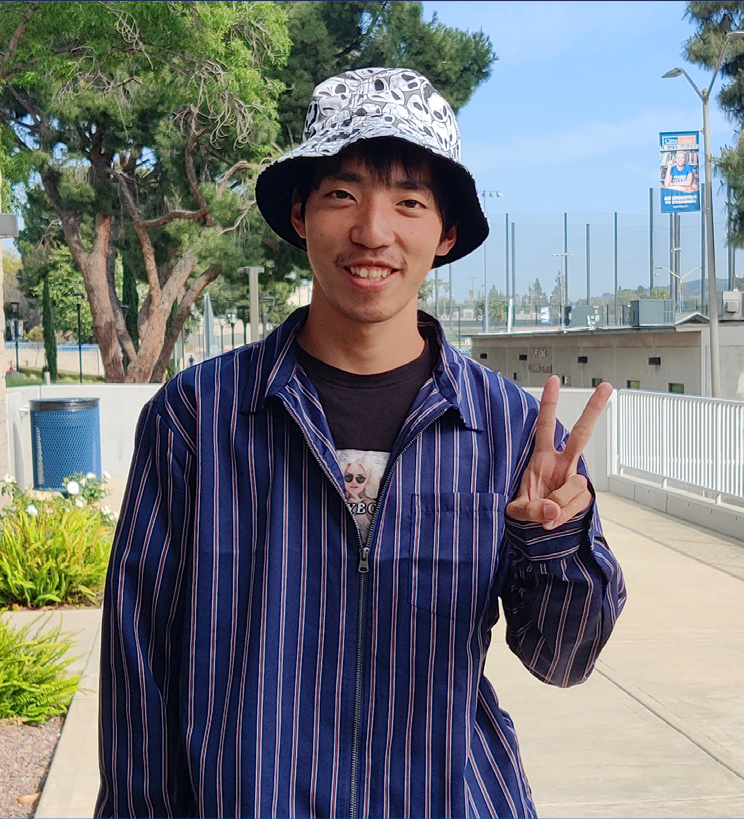 Name: Yudai Suzuki
Country: Japan
Major: Music
Yudai is a new student from NIC. He learned about Citrus College from the recommendation of his advisors at NIC based on the robust music program offered at Citrus College. However, Yudai chose Citrus College after meeting with music professor Alan Waddington. Yudai mentioned an impromptu drumming session on a tabletop with professor Waddington as the deciding factor for solidifying his choice of Citrus College.

In addition to his studies, Yudai is a member of a local drumline team. He enjoys the team for the exposure to new musical styles and perspectives of his American peers as well as the opportunity to perform in the U.S.

ISC News
Are you graduating this Spring? Citrus College GradFest starts Monday, March 28! Participate in the week-long workshops and events while you prepare for your big day! From completing the graduation application to ordering your cap and gown, Citrus College GradFest will prepare you to walk across the stage on Graduation Day.
The ISC will host an open Zoom call from 10am – 3pm, March 28 - April 1 to answer all your graduation related questions. Join us @ https://cccconfer.zoom.us/j/96301805312
The ISC will also have a prize wheel for ISC students who provide proof of a completed graduation application. See the ISC Portal for details!
Student Health Center is Open!
Student Health Center Virtual and in-person hours began March 14th and will continue throughout the spring 2022 semester.

In-person hours will be available on Mondays and Wednesdays from 9am - 1pm by appointment only. Virtual hours will be available Monday through Thursday from 8:30am - 4:30pm and Fridays from 8:30am - 12:00pm with virtual evening hours on Mondays from 4:30pm to 8:00pm Students can request an appointment by completing the online appointment scheduling form.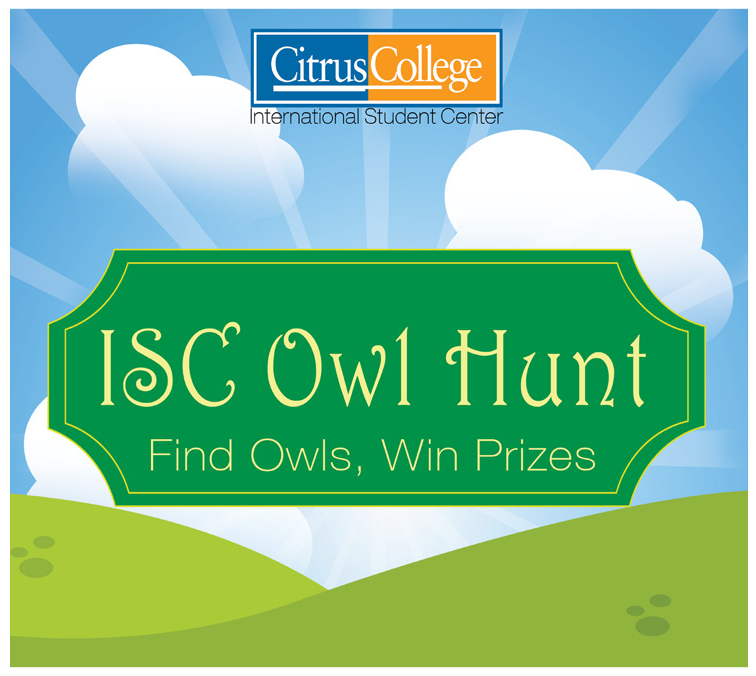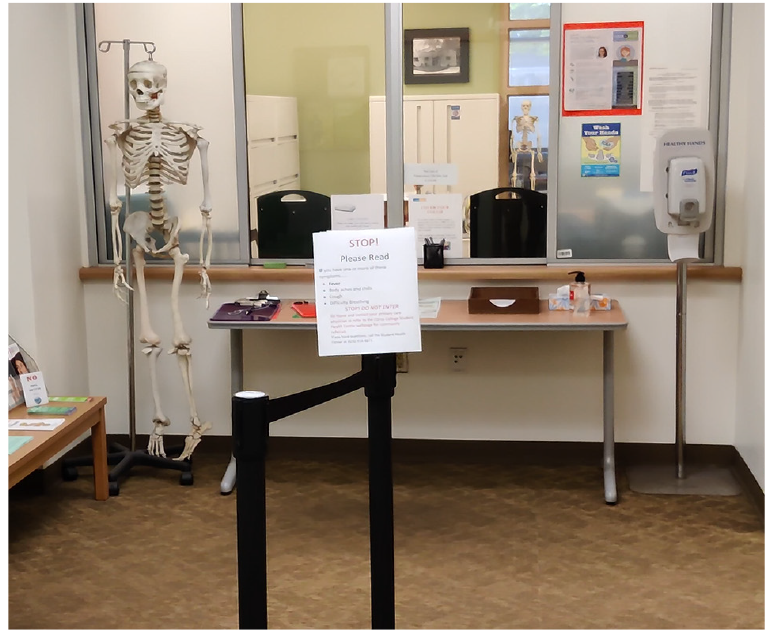 ISC Owl Hunt
The on-campus ISC Owl Hunt is back!

It's owl hunting season and the ISC is working in conjunction with other offices across campus to strategically place owls for you to find and win prizes. Follow the ISC on Instagram @citruscollegeisc or Facebook @Citrus College International Student Center, for updates and hints regarding the whereabouts of each owl. There will be six owls in total. When you find one, take a selfie with the owl where you found it, post it on Instagram or Facebook, and tag the ISC. Then, bring the owl to the ISC in SS164 to receive your prize!
Important Dates
Current Students
Deadline to apply for COVID Relief Fund - March 30

ISC Student Worker Application Deadline - April 14

Graduation Application Deadline - April 15

Spring Break - April 18-23

Late-Start Spring Classes Begin - April 25
Future Students
Late Start Spring Application Deadline (New Initial & Transfer I-20) -April 1

Late-Start Spring Classes Begin - April 25

Summer Application Deadline (New Initial & Transfer I-20) -June 1