May 2022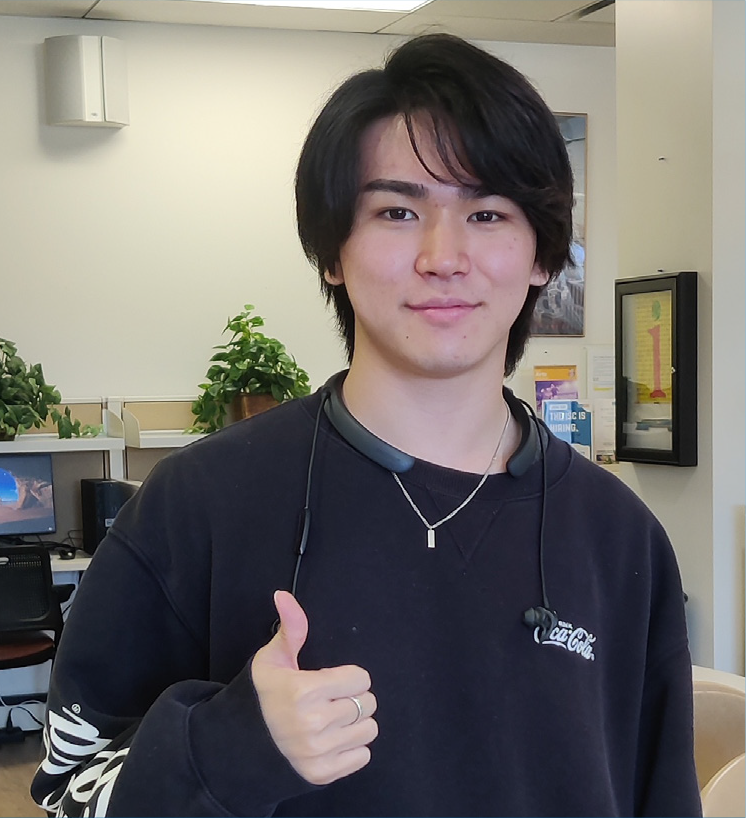 Name: Yuto Abe
Country: Japan
Major: Music Composition
Yuto is a music student focusing on music composition. He chose Citrus College for the reputation of its music department as well as the ample studio and practice space available to students. In addition to composing, Yuto plays the flute and hopes to participate in campus productions now that we are back on campus.

"My life is basically
thinking about music"

He is happy to be back on campus and spends his free time in the library as well as practice rooms in the VPA where he tutors other students on harmony.
Yuto wants to make people happy through music and hopes to win a Grammy someday.
ISC News
Sadly, every Spring the ISC loses some of our valued student assistants as they complete their educational goals and move on to the next challenge. We are sad to see them go, but proud of all they have achieved at Citrus College.

However, this also allows us to welcome new assistants to the ISC. Hiring is complete for this year and soon visitors will see new faces behind the ISC Front Desk.

Congratulations to our graduating assistants and welcome to our new, incoming student workers!
ISC Nature Walk This Friday!
This Friday, May 20 @ 9am, we are leaving from the ISC to enjoy some local nature. It's been too long since we have been able to share the wonderful local hiking trails with our students. This season has been especially good for hiking with lush vegetation and moderate temperatures. This year we will explore the Big Dalton Canyon Trail in Glendora.
Bring a full water bottle, wear comfy shoes, and meet us in the ISC before 9am on May 20!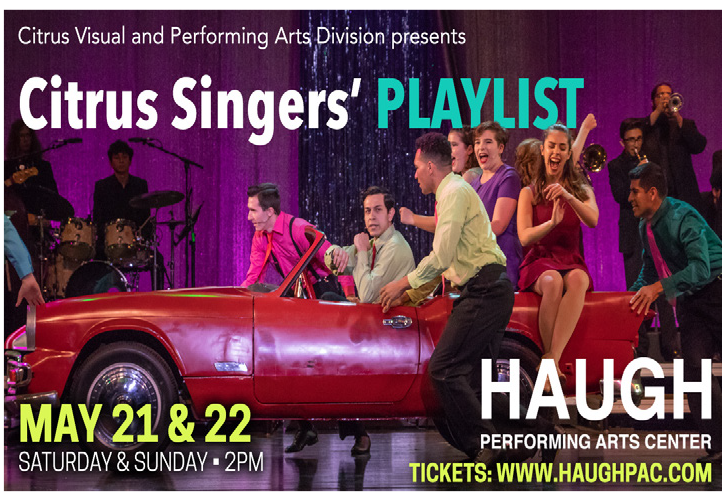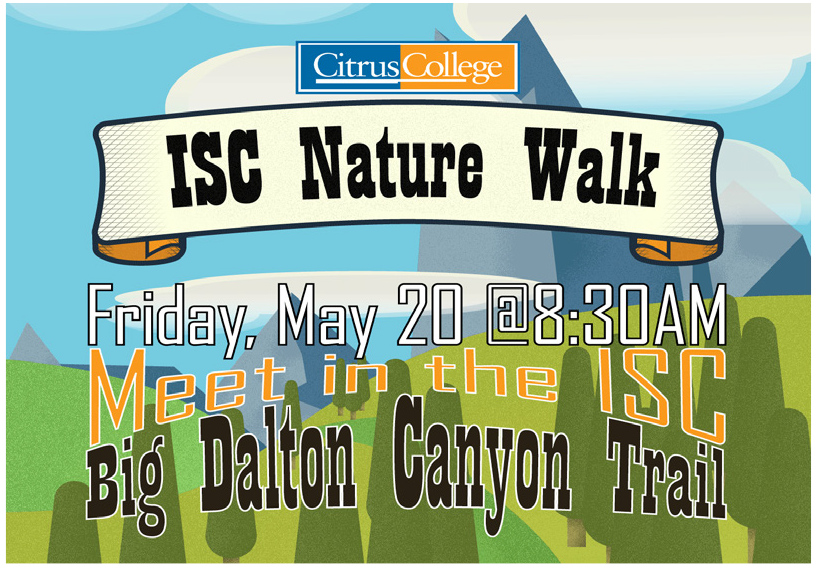 Spring Haugh Performance Line Up
The 2022 lineup at the Haugh VPA Center is heating up with many opportunities for Citrus College students to enjoy live performances on-campus this year.
Saturday, May 21 The Citrus Singers' Playlist ignites the Haugh stage
Friday, May 27 The Citrus Singers, Concert Choir, Vocal Jazz Ensemble, Voice Classes, and Sierra Wind Symphony perform the Spring Music Concert
See citrusarts.org for details.

Important Dates
Current Students
ISC Nature Walk - May 20

Spring Finals - June 11-17

Graduation/Transfer Celebration - June 16

2022 Commencement - June 18
Future Students
Summer Application Deadline (New Initial & Transfer I-20) -June 1

Summer Classes Begin - June 27

Fall Application Deadline (New Initial & Transfer I-20) -August