November 2022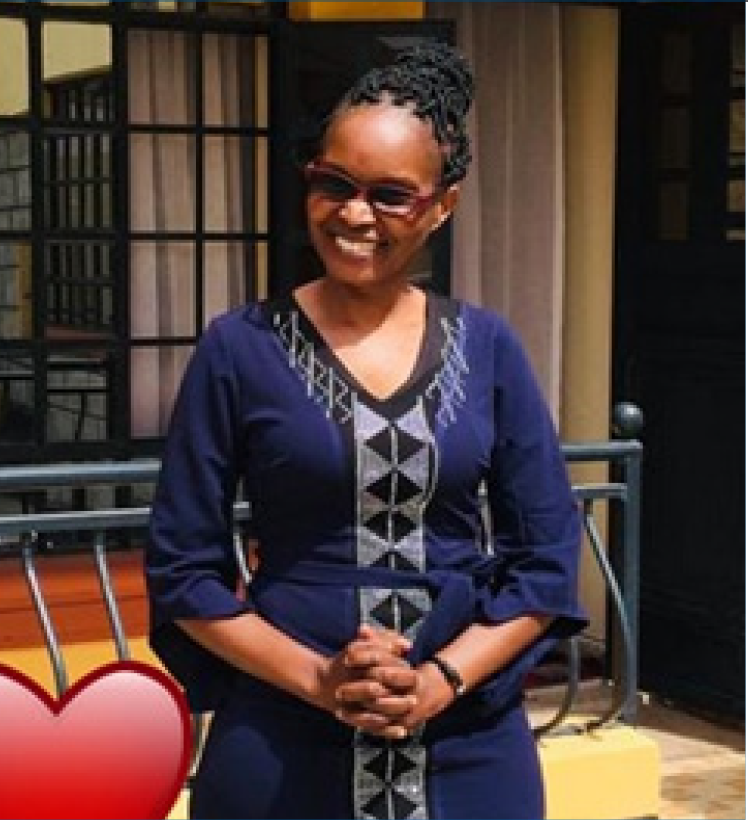 Name: Lilian Opondo
Country: Kenya
Major: Nursing
Lilian is a nursing student from Kenya. She learned about Citrus College from her brother and chose Citrus College for the nursing program. She is also a student worker in the Student Services Building at the information desk. Speaking of her on-campus job, Lilian says "it has allowed me to interact, learn and appreciate diverse groups of people working, studying, and visiting Citrus College". She is very appreciative of the supportive and diverse environment on campus. After Citrus College, she plans to transfer out and complete a bachelor's degree in nursing.
We are very happy to have Lilian as one of our amazing ISC students!
ISC News
Citrus College has been busy travelling around the world this year. In-person fairs are back and we are quickly adding them to our calendar. So far in 2022, Citrus College has been present at four fairs in three different countries. The Dean of Enrollment Services, Gerald Sequeira, was in Hanoi and Ho Chi Min City Vietnam as well as the Philippines at the EdcuationUSA student fairs this October. Additionally, The ISC Supervisor, Coe Lamoureux, was present in Seoul, South Korea, at the EducationUSA Visual and Performing Arts student fair.
More ISC Holiday Events!
The ISC Halloween Party was a huge success. We saw so many new and familiar faces enjoying costumes, candy, and carving pumpkins. This month, we have the Thanksgiving Concert in the ISC lounge on November 17 at 3pm. Don't miss it! There will be pie and refreshments provided. Capping off 2022, we have the ISC Holiday Karaoke Party on December 16! You do not want to miss this event. Celebrate finishing Fall 2022 strong with karaoke and holiday cheer. The ISC Holiday Karaoke Party is the biggest ISC party of the year and everyone is invited!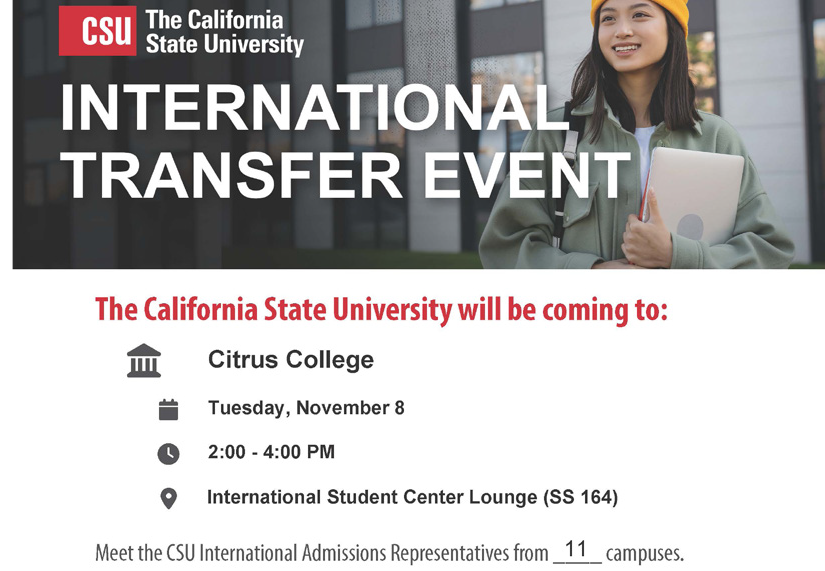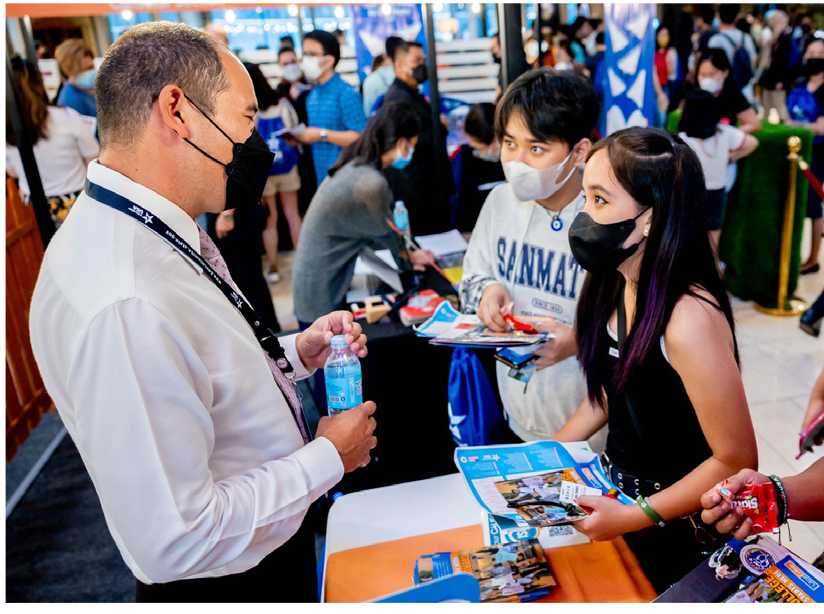 CSU Fair on November 8 @ the ISC
Mark your calendars!

November 8 from 2-4 pm, 10 CSU campuses will be represented in the ISC. For your convenience, CSU international transfer representatives from across the state will be here ready to talk to you about your transfer plans. Find out which CSU best matches your educational needs and will facilitate the best pathway for you on November 8.

Important Dates
Current Students
CSU Fair - Nov 8

Veterans Day - Campus Closed - Nov 11

ISC Thanksgiving Concert - Nov 17

Finals Start - Dec 12
Future Students
Winter Break (Campus Closed)-Dec. 22-Jan. 2

Spring Application Deadline - Feb. 1

Spring Classes Begin - Feb. 22