October 2022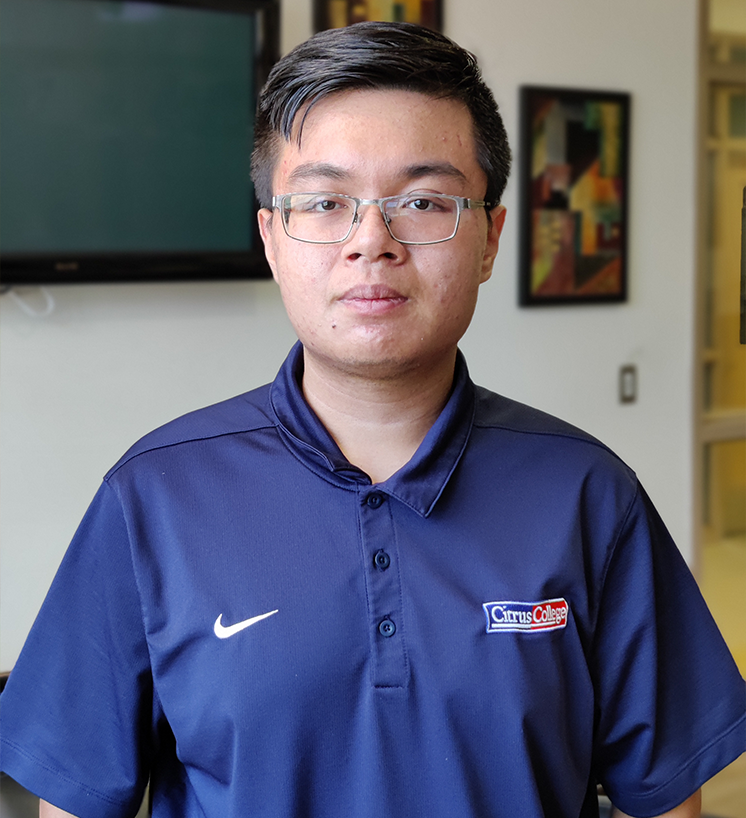 Name: Tran Tuan Kiet Nguyen
Country: Vietnam
Major: Biology
Tran chose Citrus College for its transferable units and affordable price tag that made it very attractive. As a Biology major, Tran Tuan Kiet has a demanding schedule with many challenging classes. When mentioning the difficult courses, he noted the STEM center as "fantastic". The students there are friendly and helpful and the tutoring is phenomenal.
In reference to the campus, he says its small, easily traversable, and the diverse population provide lots of intrigue as you can make friends from all over the world in one cozy place.
He advises future students, "If you are an international student, go to Citrus College to save money and transfer."
ISC News
October is finally here and with it comes a chill in the air and spooky season festivities. There are many things to keep track of this month at Citrus College. Late start classes begin October 24. Mark your calendar if you're starting classes that day. In the ISC, we are preparing for the Halloween holiday. The ISC will host a Halloween Party complete with pumpkin carving, candy, costume rental, and prizes for costumes and pumpkin carving. Additionally, during the week prior to Halloween (October 24-28), the ISC will be renting out costumes. If you're attending a Halloween party, be sure to stop by the ISC and get into costume!
The ISC is Decorated for Halloween!
The Halloween spirit has reached the ISC. The season is alive and well in the ISC lounge in full swing.

Visit the ISC this month to check out the decorations and take in the spooky season vibes while working on your homework at the tables or lounging on the couches enjoying an afternoon coffee with friends. Don't forget to stop by on Halloween day for holiday festivities including pumpkin carving, candy, and costumes. Costumes can be rented for FREE!
Ask at the ISC Front Desk.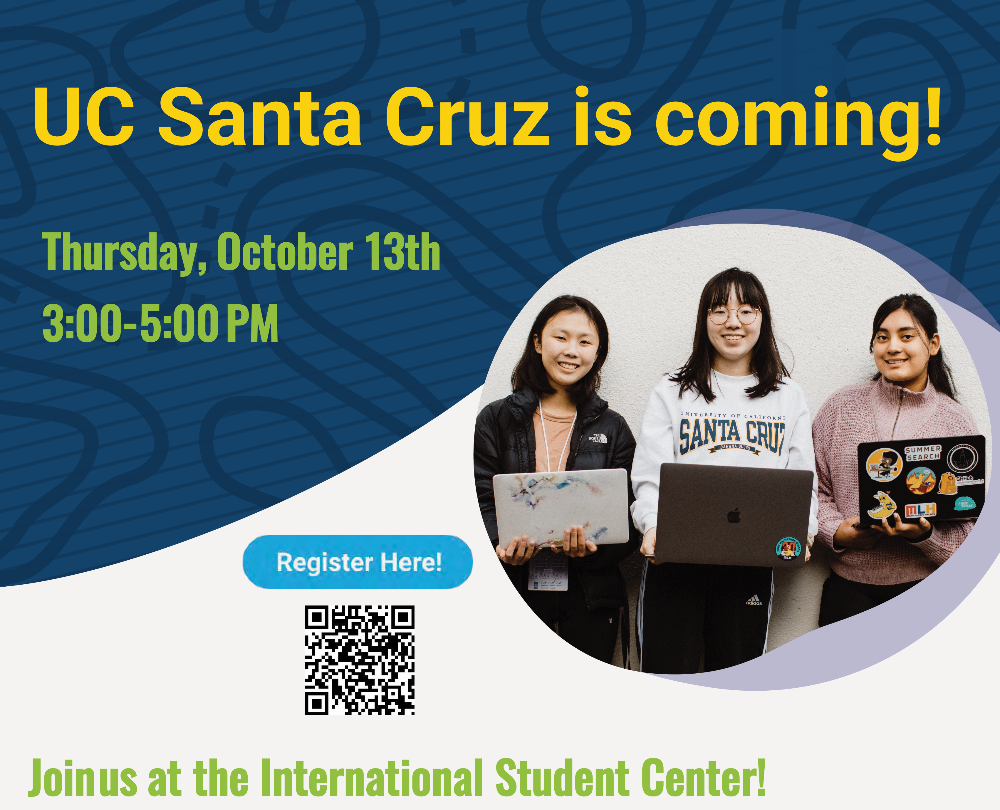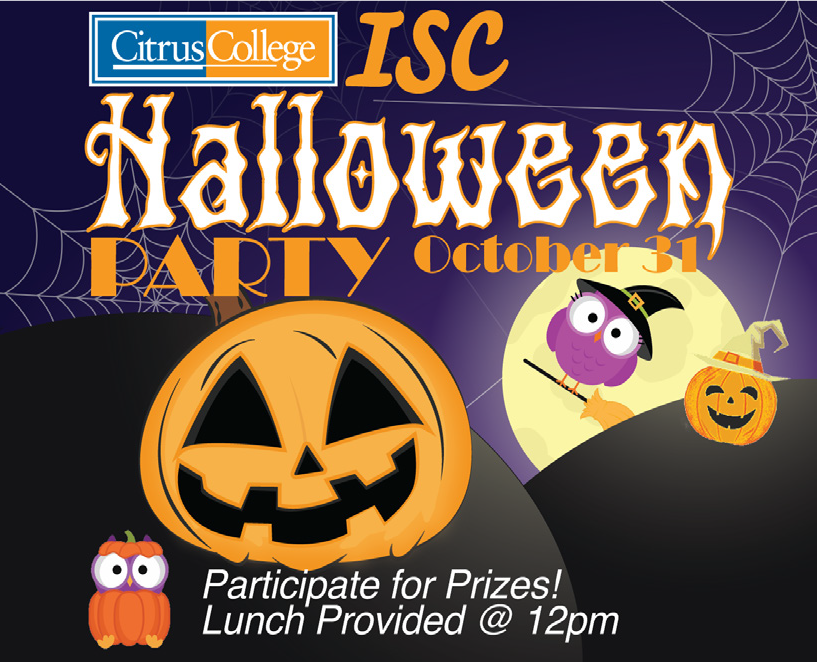 UC Santa Cruz App Workshop & Visit
Next week is a busy one for anyone applying for UC Santa Cruz. UCSC will be here on campus answering questions about the UC application and what UCSC has to offer ISC students.

On Thursday, October 13, a UCSC representative will be in the ISC lounge to discuss your education opportunities at UCSC. Don't miss out on either of these amazing opportunities. Register today!
Important Dates
Current Students
UCSC App Workshop - Oct. 11

UCSC Visit - Oct. 13

Late Start Classes Begin - Oct. 24

ISC Halloween Party - Oct. 31
Future Students
Fall Late-Start Application Deadline - Oct. 1

Winter Break (Campus Closed)-Dec. 22-Jan. 2

Spring Application Deadline - Feb. 1

Spring Classes Begin - Feb. 22