November 2023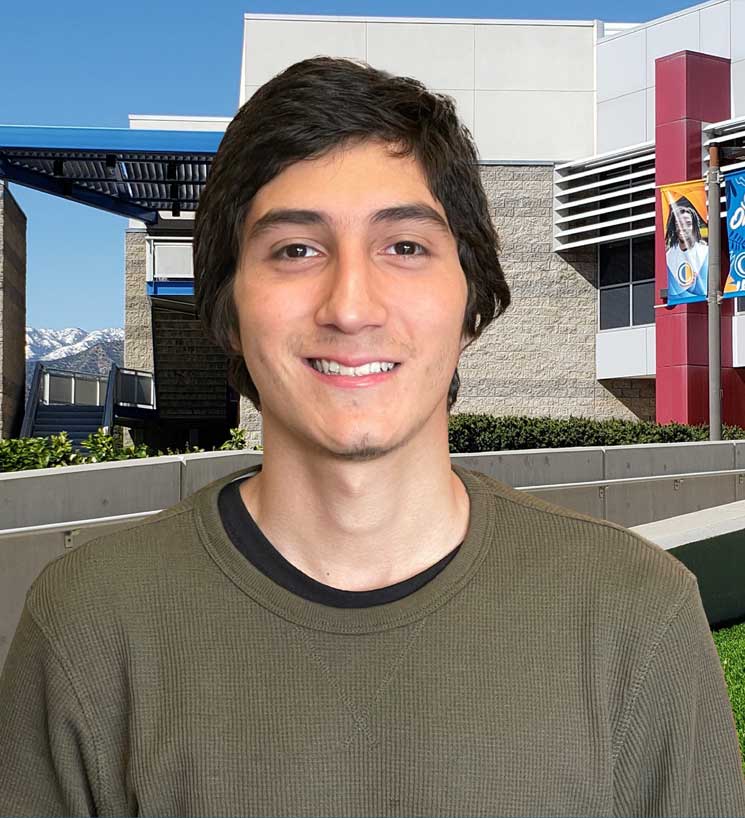 Name: Nicolas Cano
Country: Peru
Major: Recording Arts Technology
Nicolas found Citrus College through the recommendation of his uncle. Three of his cousins attended Citrus and he thought the college would be a good fit. Since arriving, he has found the ISC and the ISC Counselor, Anthony Giammalva, extremely helpful in his studies. He is working on a Recording Arts Technology certificate and plans to apply for OPT afterwards to gain valuable work experience in the US. Nicolas appreciates the comfortable, welcoming environment at Citrus. He specifically mentioned his Speech professor, Steven Nahabedian, as he makes the classroom an approachable place and Nicolas often stays after class just to chat. Thank you for choosing Citrus!
ISC News
Fall is in full swing and the campus is bustling with activity. The ISC has a number of upcoming events planned for students, including the Global Grooves event on November 17th, featuring many student and faculty performers, and the Holiday Karaoke Party on December 15th.
Additionally, the Dean of Enrollment Services, Gerald Sequeira, travelled to Taiwan for the OhStudy & EducationUSA recruitment events. He was so excited to meet with all the wonderful students during these events. We hope to see some of you on campus soon.


ISC Halloween Party
Enjoy a spooky time Tuesday, October 31 at the ISC Halloween Party! Experience the seasonal festivities from 12pm - 4:30pm in the ISC Lounge. Feel free to arrive in your favorite costume. Be creative and have fun with it! Enjoy carving pumpkins and feasting on Halloween candy. We're going to have a blast celebrating Halloween together this year.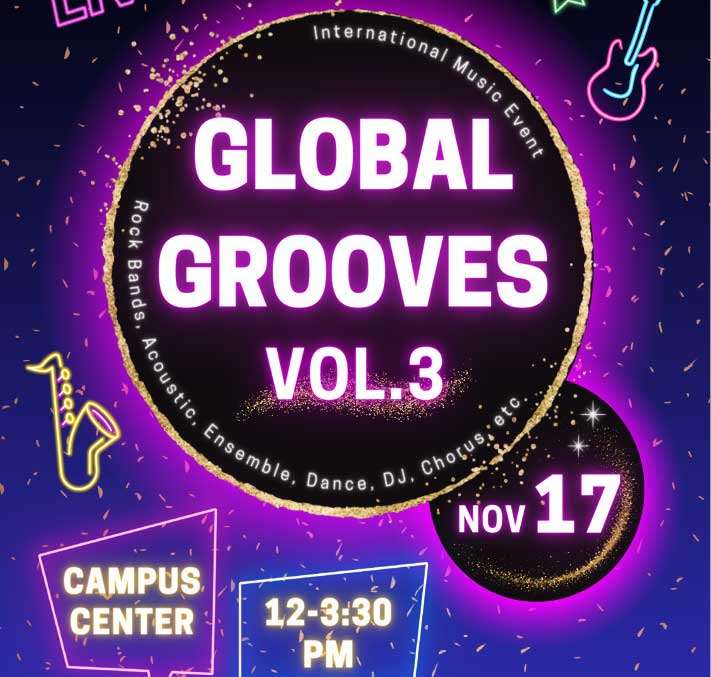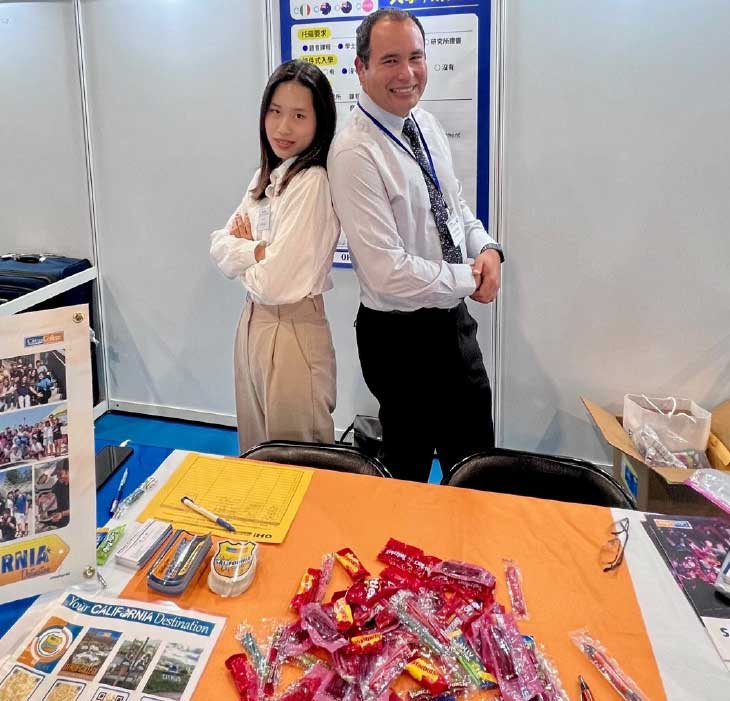 Global Grooves Vol. 3
Global Grooves Vol. 3 is incoming this month. If you missed the first global Grooves, do not make the same mistake twice. By popular demand, the event is back again this November!
On Friday, Nov. 17 from 12pm – 3:30pm, the Campus Center will be transformed into a performance space where attendees will enjoy the musical talents of our student performers and a few special guests. Stop by, enjoy fantastic music, wonderfully choregraphed dance, and free snacks. We can't wait to see you there!
Important Dates
Current Students
Late Start Classes Begin - Oct. 23

ISC Halloween Party - Oct. 31

Veterans Day - Nov. 10

Global Grooves Vol. 3 - Nov. 17

ISC Holiday Party - Dec. 15
Future Students
Late Starts Classes Begin - Oct 23

Spring Application Deadline - Feb. 1

Spring Classes Begin - Feb. 21

Summer Application Deadline – June 1