August 2023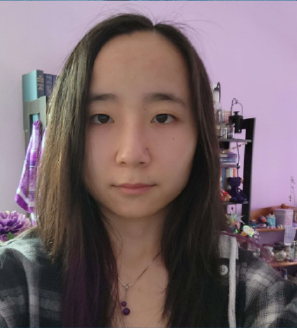 Name: Eden Yang
Country: Canada
Major: Computer Science
Eden discovered Citrus College by recommendation of her high school English teacher. The small class sizes with great instructor to student ratio was very appealing to her.

She couldn't be happier with her choice. When asked about Citrus, Eden said, "ISC Events are great! They're a great way to make friends and experience new things." She specifically noted the ISC Nature Walk as an exciting new experience and that she looks forward to the beach party this month.

After Citrus, Eden will transfer to Cal Poly Pomona and pursue her Bachelor's in Computer Science.

We are proud to have Eden as a Citrus College ISC Student and wish her the best in her goals!
ISC News
Fall 2024 is approaching and so many exciting things are happing with the ISC this month. First off, we have the ISC Orientation for new students on Thursday, August 24 at 1pm. We can't wait to meet all of you and welcome you to Citrus College! We also have the ISC Beach Party on Saturday, August 26. Do not miss it! This free Beach Party, with transportation provided via charter bus, is our biggest and, some would say, most enjoyable event of the year. There's no better way to kick off the school year than a wonderful day at the beach. We hope everyone had a fantastic summer. See you soon!
ISC Beach Party!
The ISC Beach Party is this month! Seating on the bus is limited. Do not wait to sign up. Space will go fast. Tell your friends and sign up for FREE on the ISC Portal now! We are going to Huntington Beach across the street from the Pacific Coast Shopping Center off the Pacific Coast Highway. We will set up south of the pier at one of the fire pits. Food, refreshments, and many fun beach games will be provided. Sign up on the ISC Portal today and don't miss out on this epic event!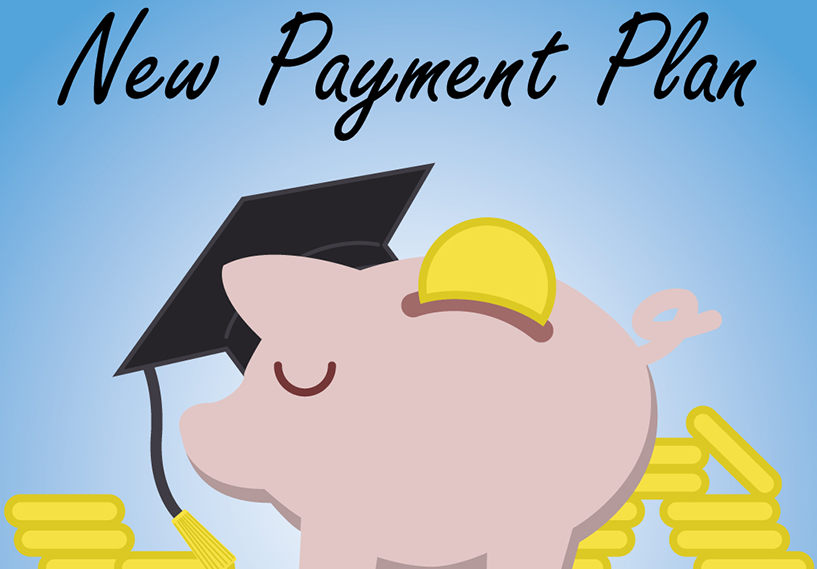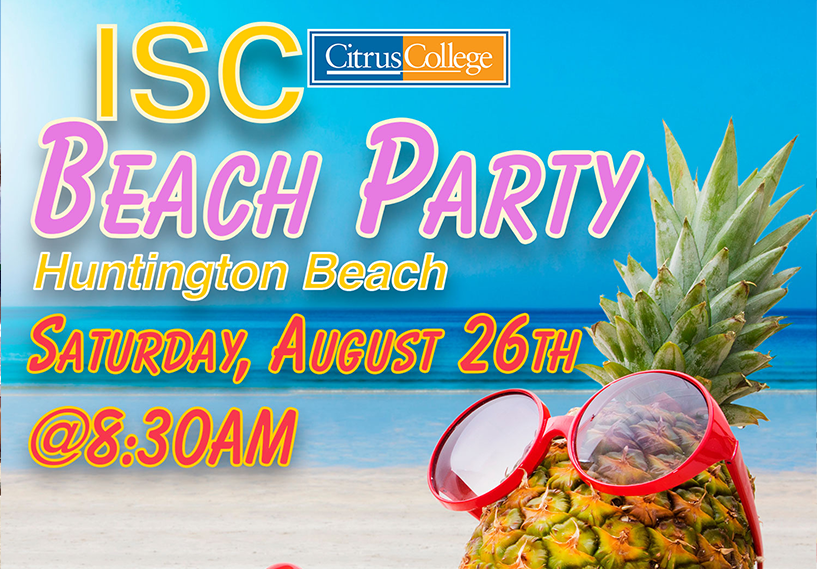 Payment Plans Are Now Available
In landmark development, Citrus College is now offering a payment plan to all Citrus College students for the first time. Starting this Fall, students will see the option to pay in full or sign up for the payment plan on my.citruscollege.edu. The payment plan has a non-refundable $25 fee to open and will help students lower the impact of tuition payments starting this August. Check your ISC Weekly Update email for more information.



Important Dates
Current Students
Citrus College Welcome Day - August 24

ISC Fall Orientation - August 24

ISC Beach Trip - August 26

Fall Classes Start - August 26/28

Labor Day (Campus Closed) - September 4
Future Students
Fall Transfer Application Deadline - August 16

Citrus College Welcome Day - August 24

Fall Orientation - August 24

Fall Classes Start - August 26/28

Spring Application Deadline - February 1