January 2022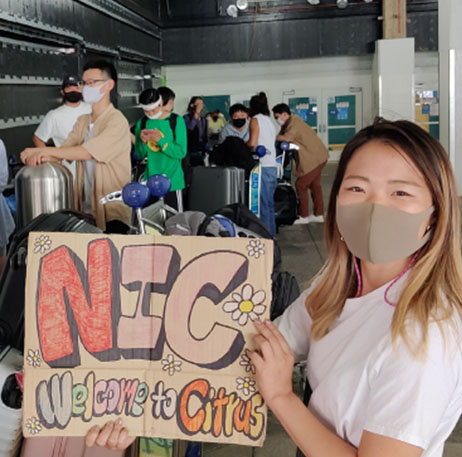 Name: Mao Nakamura
Country: Japan
Major: Music & Sociology
Mao is a seasoned Citrus College student with over two years of study at the college. She decided on Citrus College from the recommendation of NIC. Our top-notch music program was an easy recommendation and she has studied music since her arrival. One of her favorite aspects of life as a Citrus College music major are all the great opportunities to perform for large audiences. Her favorite school-related experience was performing in a big band event in Palm Springs at a gala dinner.
She advises new students to not be afraid to communicate with professors and staff and make friends with locals to boost your English skills.

ISC News
The ISC got a new look over the holiday break. The ISC lounge now boasts a bright wood laminate flooring. The new floors came just in time. The previous flooring had served us well and had seen its fair share of use from years of ISC gatherings and parties that brought on plenty of foot traffic and spills. Since ISC events almost always (pre-COVID) include food and beverages, the new laminate flooring will allow for easy cleaning to ensure a stain free floor for years to come. We could not be happier with the new warm, homey feel of the ISC lounge. Please, stop by and enjoy the new feel of the ISC lounge.

New digital signage in the ISC
The ISC has some new features this Spring. In addition to the aesthetic upgrade to our look, we have added a system for digital signage as well as brand new keyboards and mice for the lounge computers. No more sticky keys, poorly clicking mice, or squeaky scroll wheels. The new digital signage will display on the television and projection screen when applicable. The system will be utilized to display important information and videos showing off ISC and Campus updates and events.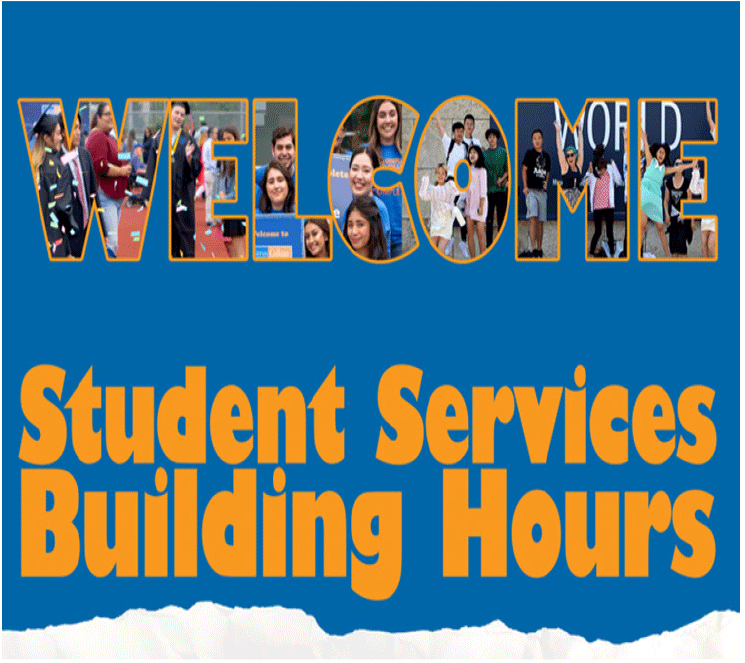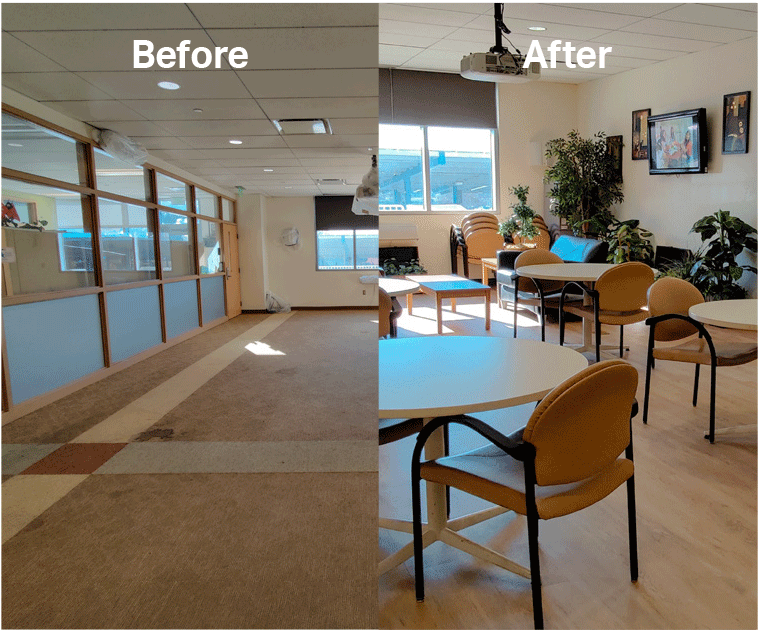 Spring Update
The student services building has new hours to better serve you for the Spring semester. Those hours are:
• Monday & Thursday 8am – 5pm
• Tuesday & Wednesday 8am – 7pm
• Friday 1am – 4:30pm
We are also welcoming back the ISC counselors starting January 31. ISC students who have been patiently waiting for ISC counseling to return can now make appointments for early February and get their schedule solidified for Spring 2022.
Important Dates
Current Students
Martin Luther King Jr. Day - Campus Closed - January 17

Lunar New Year - February 1

President's Day Weekend - Campus Closed - February 18 & 21

Spring Semester Begins - February 23
Future Students
Spring Application Deadline (New Initial & Transfer I-20) - February 1

Spring Semester Begins - February 23